Are water shoes comfortable?
Posted by Steven Han on
Are you a true water sports enthusiast? Do you like to spend a lot of time at the beach enjoying the sands and the sea? In order to be able to walk comfortably and enjoy outdoor water activities, opt for water shoes. Are water shoes really necessary?
Wearing the right shoes for water activities
No matter what type of activity or sport you do, it's essential to wear the right shoes. This will allow you to walk comfortably and enjoy the necessary level of protection.
Many people think that in the water, any pair of shoes will do. In reality, this is not the case. If you walk barefoot, you risk injury from a sharp rock. With flip-flops, you run the risk of slipping on the dock. swim shoes are specific accessories. They stand out because of their lightweight design, flexible material and sturdy outsoles.
Enjoy good protection and safe accessories.
The majority of beach shoes offer protection to the entire foot. These accessories also have thick soles. These features will provide comfort and optimal safety for your feet. Thus, your feet: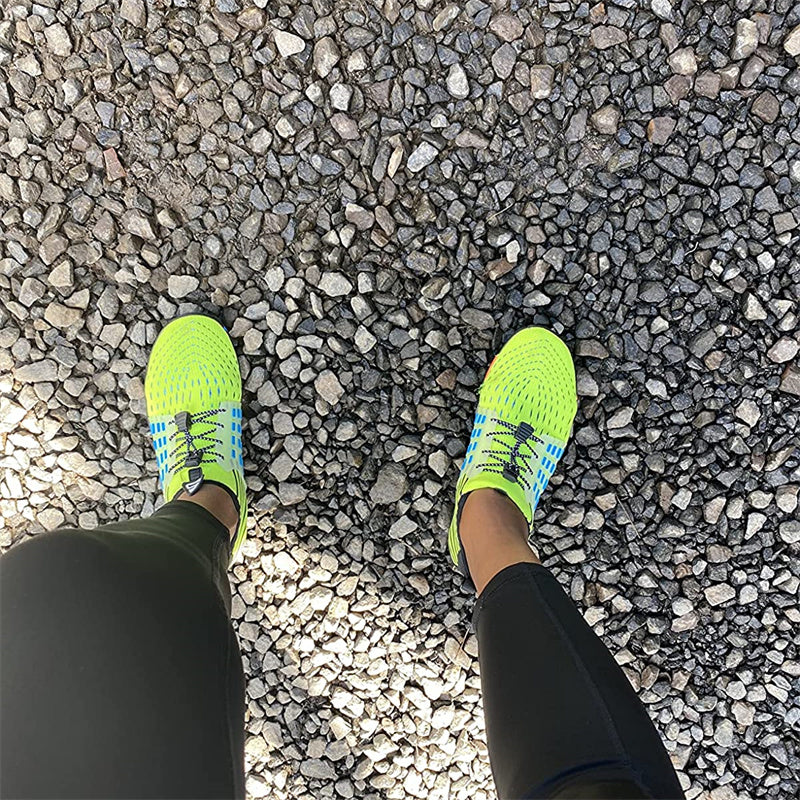 It will have good protection on hot surfaces and sharp objects (stone, shell, etc.). On our platform, you will have an overview of the best aquatic shoes.
 will have a toe guard to avoid the risk of cutting your toes, especially when walking on unpredictable and rocky surfaces.
Get a good grip on wet surfaces
Walking on wet surfaces is often complex. With water shoes, you will enjoy a better grip when walking on wet surfaces. These shoes stand out thanks to their dedicated soles for slippery surfaces. They'll really come in handy when you're walking on boat docks, bridges and water features.
Have a pair of lightweight, quick-drying best water shoes
When you wear conventional shoes on the beach, you feel like you're carrying heavy anchors on your feet. Once you get wet, it will be hard to make fluid movements with these accessories. It will add weight when you're not submerged. On the other hand, with water shoes, you won't face this type of inconvenience. They are perfectly adapted under water and on dry surfaces. They also facilitate traction.
Unlike ordinary shoes, water shoes do not absorb or retain water. The water will drain away evenly, which will prevent discomfort. This will prevent the appearance of unwanted odors and mold.
On the market, you will find different models of water shoes. Each model is distinguished by its design. These shoes are quite useful during a day at the beach or for doing water activities in the ocean. There is something for everyone, as there are models for men, women and children.