How to choose a pair of perfect water socks ?
Posted by HanSteven on
Summer is coming, it's time for outside and adventure, get more energy from mother nature.
No matter which water sport you are partaking in, having high-quality foot protection will prove immensely valuable. Having the best water socks will ensure that your feet stay warm and help protect your feet on the walk to the water including the rough rocks in shallow waters. In colder climates, this becomes even more valuable.Water socks are great when swimming, playing on the beach or when you're wearing dive fins or snorkel fins.
So how to choose a pair of perfect water socks ?
 Firstly, it's all about the material .Breathable and smooth fabrics with fine stretch on uppers (Like socks, flexible and comfortable) will be the top choice. That will be more fit in different kinds of feet shapes.
Do you always buy water shoes that are not fit or too small? Look at us. Compared with the general size standard of water shoes in other brand, we have increased each size by 0.3CM, which makes you feel free and comfortable to wear. A more standard size also means a better fit for men. We are committed to solving the size problem of water shoes, especially for men. Please throw away your inappropriate water shoes and try on us!
Secondly,  soles is also very important for water socks.Our soles are made of TPR materials with excellent air permeability and non-slip resistance. We thicken the soles compared to most water shoes in other website which can better protect your feet from sharp objects. Even on hot beaches, it protects your feet well. The unique translucent sole is particularly attractive in the sun. Pick a pair of super beautiful and stylish water shoes for a wonderful holiday time!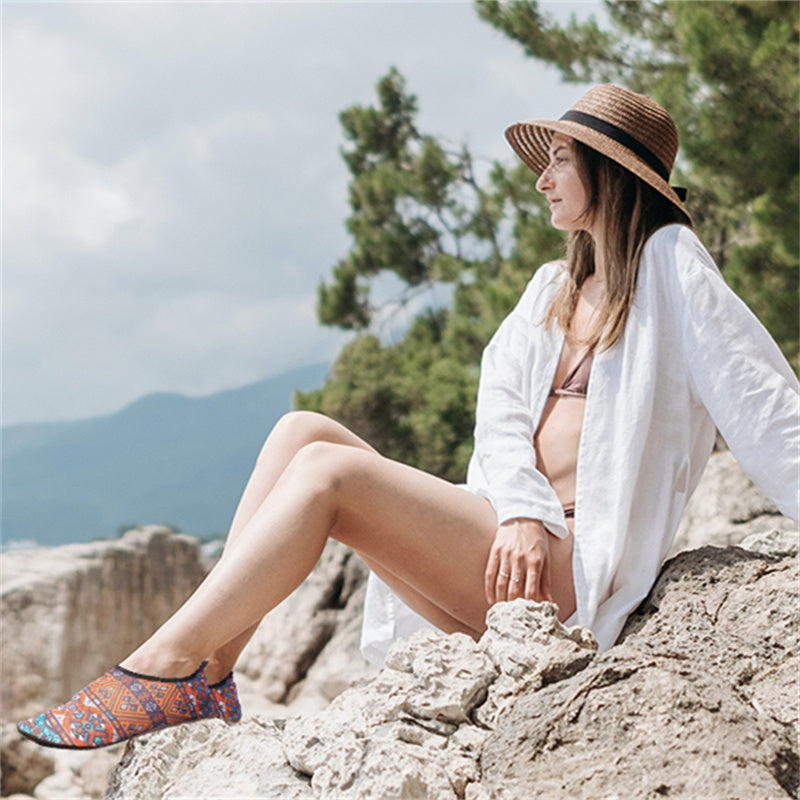 Watelves focuses on designing and selling the most fashionable outdoor water shoes. All styles come from our latest development in 2019. Here, you can see classic stripes, unique zippers, interesting meshes, vibrant contrasts and more new styles. There is always a color to get your favorite. It's time to pick 2022 new style aqua socks  for yourself.
The last but most importantly is the shape of water shoes. The shape imitates the characteristics of human foot, more fit in different persons,Smooth neck design prevents chafing when wearing our water shoes. It is convenient to wear and take off.
Perfect for beach games, swimming, surfing, pool, sailing, water park, boating, kayaking, beach volleyball, fishing, walking, car-washing, vacation,Pilates and yoga etc. Take our shoes when you go to vacation.when you go to Hawaii, Mexico, Costa Rica , Caribbean, Xplor Park, any famous place when you enjoy you free time. Especially for family outings!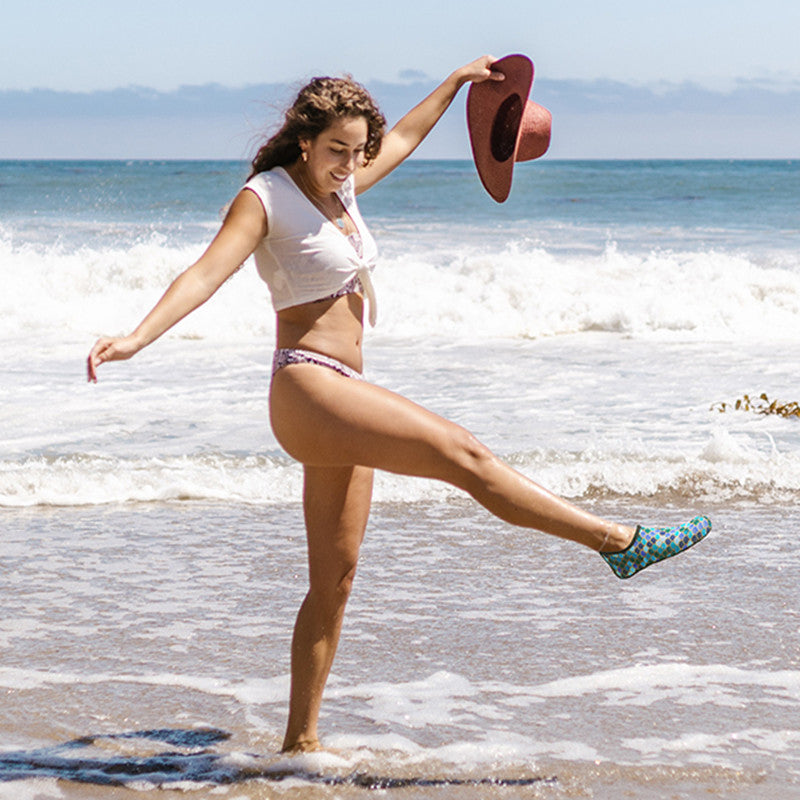 Are you still struggle in feet issues or angle pains ? Why not try a pair of water shoes, it won't let you down. Why not try us ?
 Watelves water shoes for women, men, and kids. With Watelves, you're taking no risk with your purchase. We offer 100% money-back if you're not thrilled with your purchase for any reason. Just tell us and we will do our best to give you the most satisfactory solution.
Take your swimming water socks, life change from now on.