Keep Cool in Summer
Posted by Steven Han on
The temperature has risen recently, and the hot weather makes people irritable.
You know what? High temperatures kill hundreds of people every year. Heat-related deaths and illness are preventable, yet more than 700 people die from extreme heat every year in the United States.
Take measures to stay cool, remain hydrated, and keep informed. Getting too hot can make you sick. Watelves listed some tips for you to keep cool in Summer:
Comfort outfit.
When working outdoors, take effective protective measures and avoid exposing your skin to the sun for a long time. Wear clothes that are light and breathable, not too tight.  Cotton and linen is good.  Wear comfortable shoes and don't wear slippers that are too thin. The ground can be very hot.
2.Drink more waters.
To prevent heat stroke in summer, it is important to drink lots of water, and drinking water containing electrolytes (such as salt water) is better for the body."  Some tourists in the outdoor activities are relatively large, in addition to drinking light salt water to supplement salt, but also can supplement some sugar.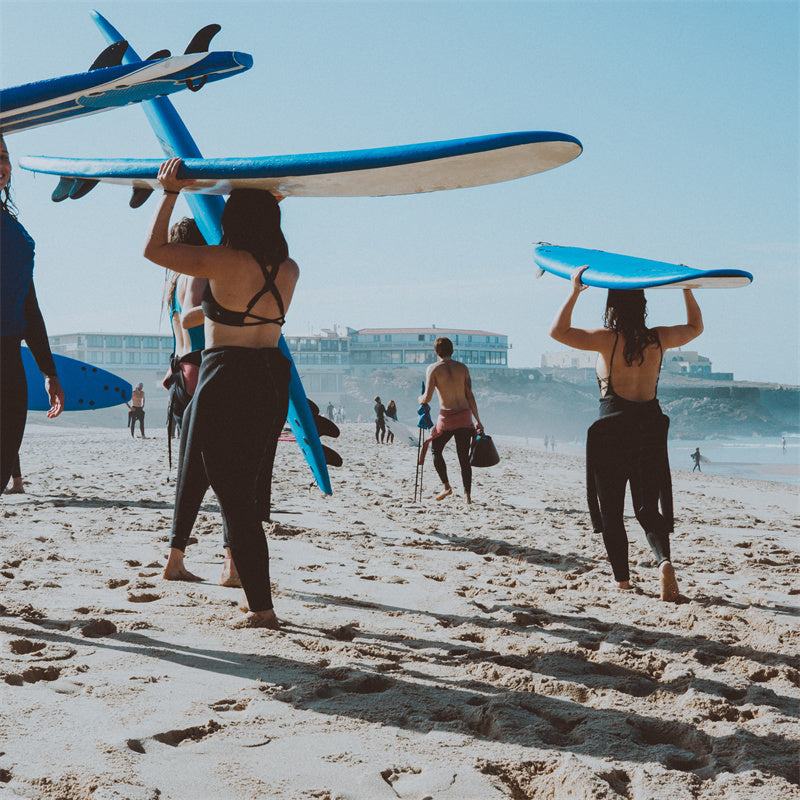 3.Participate some water related activities.
Nothing best in staying in water to keep cool from high heat, you can go swimming, surfing, diving. Don't forget to wear swimsuits and barefoot shoes, to protect your feet from hard rocks and stiff on rivers or beaches. But do not got out when sun is hottest.
4.Stay in air-conditioned buildings as much as you can.
Air-conditioning is the number one way to protect yourself against heat-related illness and death.
Limit your outdoor activity, especially midday when the sun is hottest.Drink plenty of fluids even if you don't feel thirsty.
5.Use common sense.
 If the heat is intolerable, stay indoors when you can and avoid activities in direct sunlight or on hot asphalt surfaces. Pay special attention to the elderly, infants, and anyone with a chronic illness, as they may dehydrate easily and be more susceptible to heat-related illnesses. Don't forget that pets also need protection from dehydration and heat-related illnesses too.
Finally, Seek medical advice immediately if you feel unwell.