The Top 3 Water shoes
Posted by HanSteven on
Whether you're going for a hike, dive, kayaking or merely strolling the beach, it's no denying the comfort and protection of our footwear makes a difference.
This, amongst other several reasons, is why you need the best water crossing shoes.
Water shoes are basically your feet's best friend! Whenever you're close to the water, whether it's for swimming, playing, snorkeling or scuba diving, you'll love them! They're designed to not only protect your feet in and out of the water but also great for comfort to your feet.
Depending on your particular activity, whether it be scuba diving, kayaking, trekking, boating or simply a beach stroll, there is definitely a pair of water shoe that fits just right for you!
Choosing the perfect water shoes for you can indeed be confusing which is why we have listed a list of the best water shoes we could find to help you battle the confusion.
Top 1: Water Shoes ZBV008- Blue white
"The problem with most water shoes is that they get bogged down with water," reports one customer reviewer. "These are so light you almost forget you're wearing them." The shoes also ventilate well due to a nonabsorbent tongue, quick-dry lining and a pair of toe guard drainage holes near the pinky toe.  Buy here.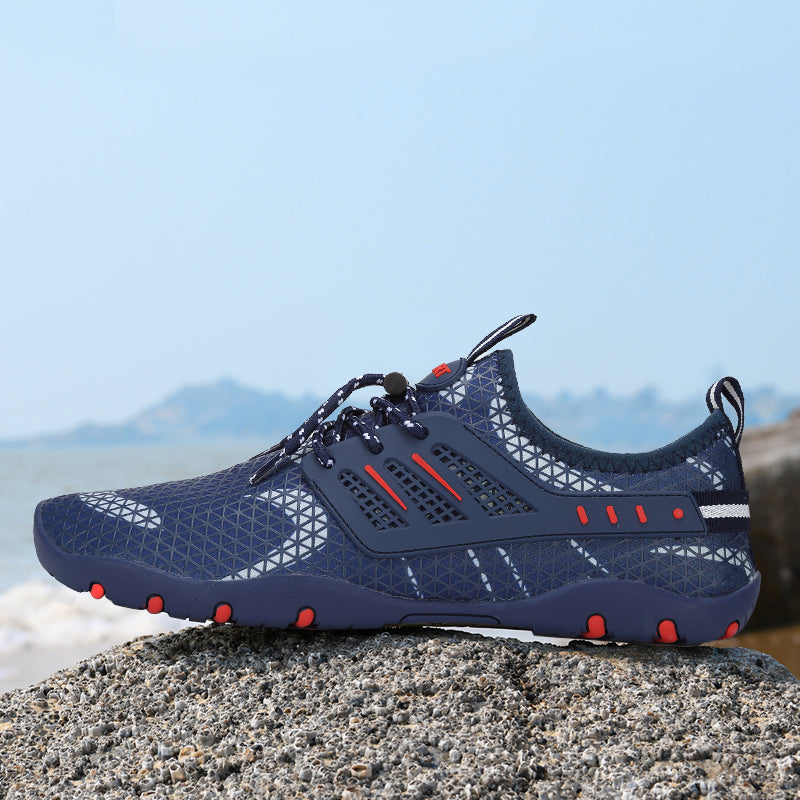 Top2: Barefoot shoes FBN1918-Black Red
Unique Sole :Professional anti slip rubber out-sole with a unique pattern.
Foot safety and comfortable : comfortable and thick foam arch-support.
Practical look of toes:Thicker toe caps give more cushioning that you needed to provide support when hiking and climbing. Buy here.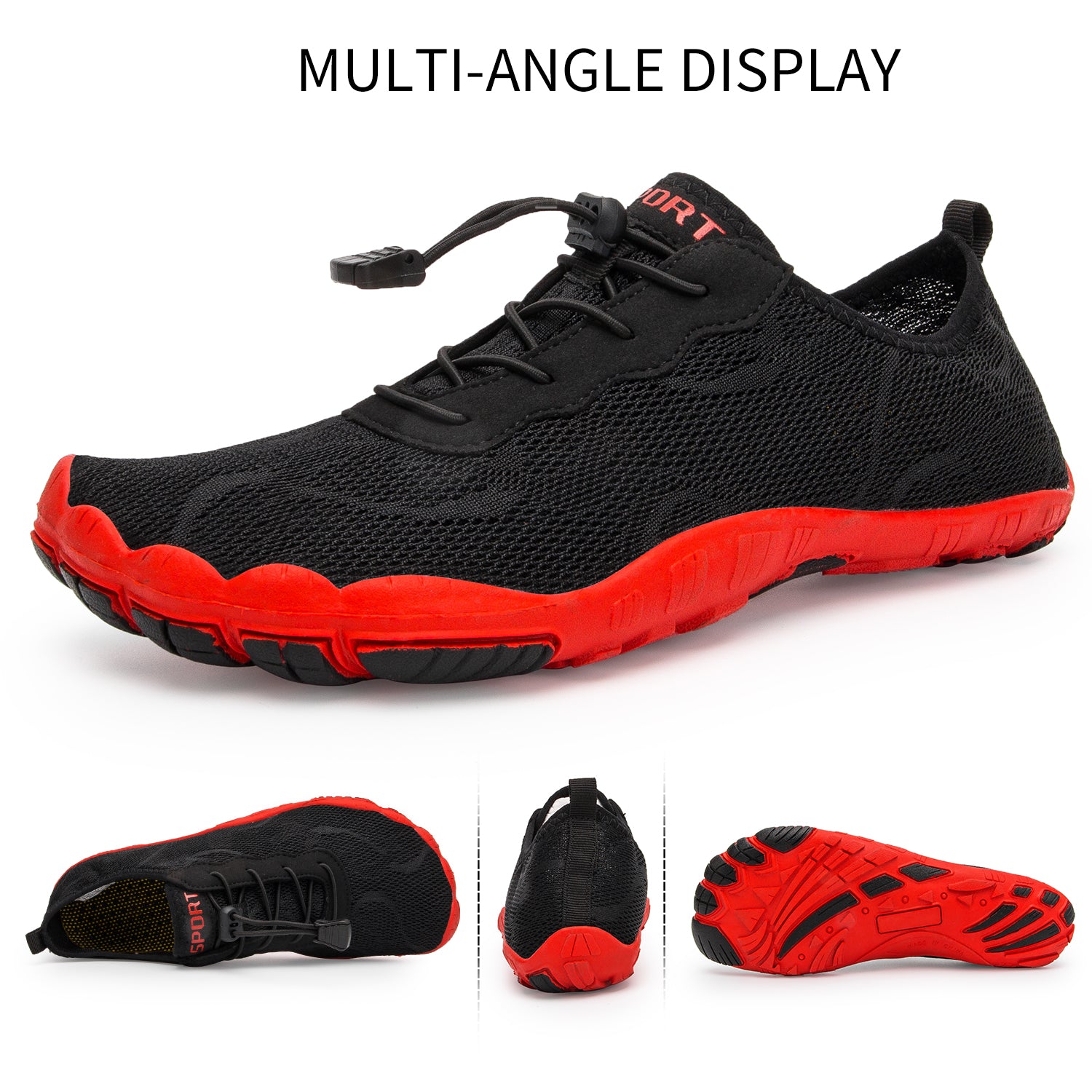 Top3:Water shoes ZB-V024-Beige
"Bought these for my trip to Mexico and was amazed at how comfortable and versatile they were. You can wear these to the pool, on a hike, working out, walking around town, or in the ocean. I wore these all around the resort and I'm never going back to flip flops again."--- from our customer      Buy here.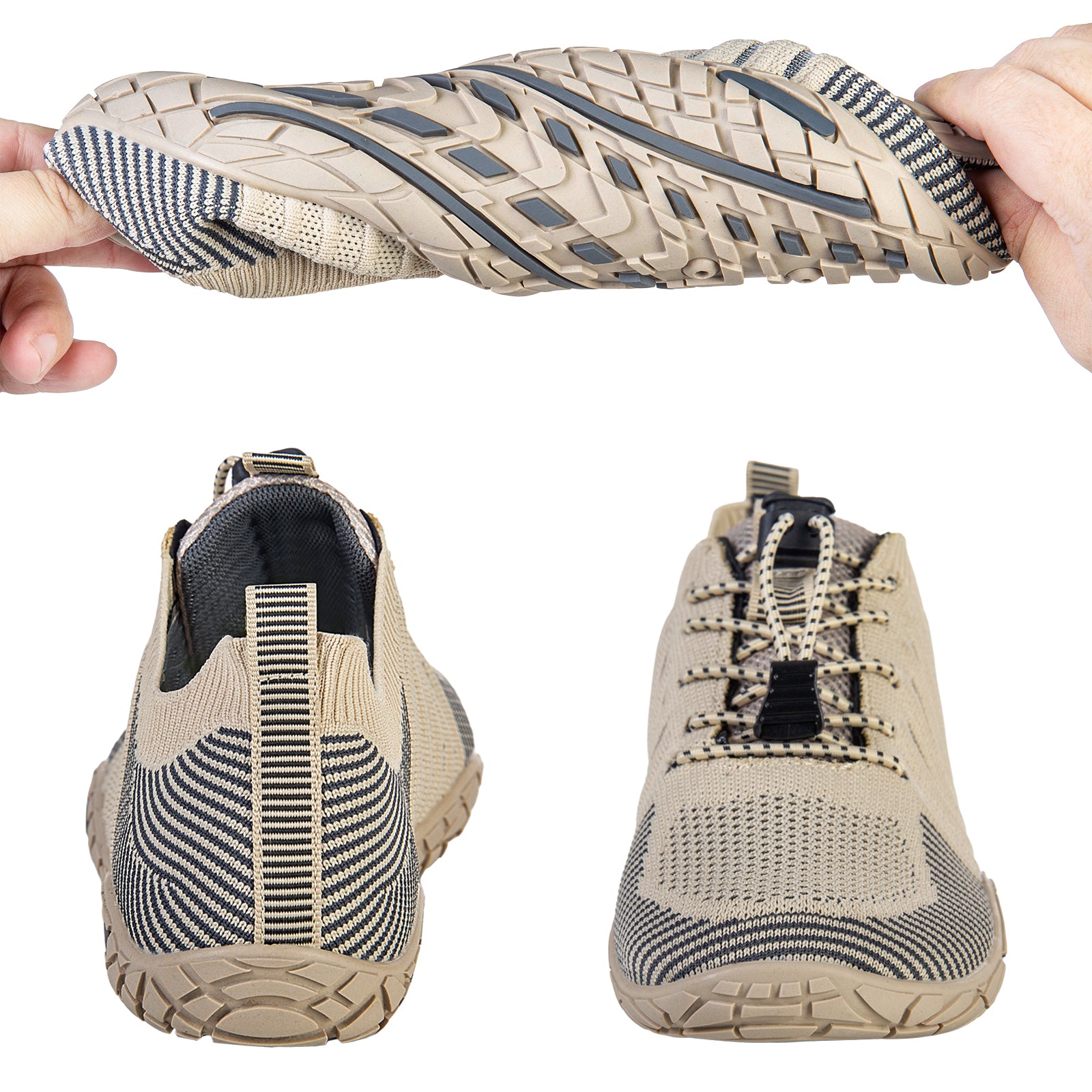 Watelves , a trustful water shoes brands. Free shipping on order $29.99 Why don't you have a try ?