Why You Need Water Shoes
Posted by HanSteven on
Sport water shoes
get something of a bad rap. When you swim, you may not want something on your feet, and walking on the sand in bare feet is one of the highlights of going to the beach! But, if you've ever slipped while walking on a wet pier, or stepped on something sharp and regretted it, you can definitely see where water shoes can be used.
Here are the reasons why our customers like waters shoes.
The BEST Shoes Ever for Rainy Days on Vacation!
"I am a Disney World fanatic — and with my experience, I've found that having soaking wet, squishy shoes does NOT make for an enjoyable day in the parks after a storm blows through! I went out on a limb and figured I would give these a try (knowing we had some rain in the forecast). They were PERFECT!!! First off- they were so cheap!! But even better- they actually looked a lot like regular sneakers! I wanted something that looked cute and matched my outfits. "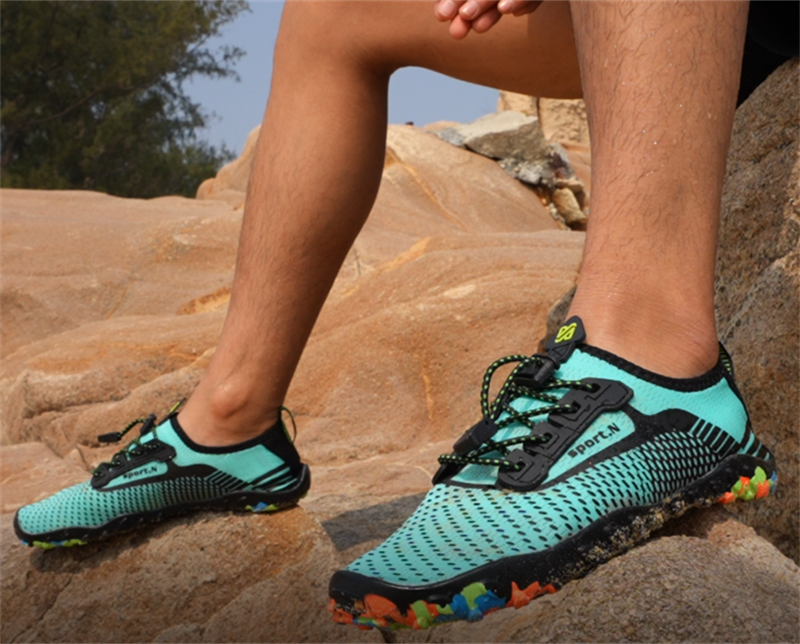 Perfect fit. Perfect for water aerobics class
"I purchased a pair of
aqua shoes
for my Water Aerobics class. I love them right from the start. They are light weight the water flows out faster. The bottoms gave me an extra bounce during class. The size fits perfect I wear a size 7 and I ordered a size 7. Also I ordered another pair in a different color the next day after one day at water class. The other reviews helped me to purchase this pair."
A water shoe can save your foot a lot of suffering, due to scratches, heat, and irritation from the sand.
"When I go to the beach, I'll wear my water shoes in the car and then walk to the beach and set up my beach umbrella and towel. At that point, I take off my shoes and go into the water. 
I'll usually keep my water shoes off while in the water unless I find the bottom of the ocean is rocky. Then I put on my water shoes to prevent scrapes and scratches from rocks."
It's my fish shoes.
"Having shoes is a good idea when fishing. There's bound to be something irritating for your feet without some shoe protection.
Having the option to go in the water might be important while fishing, and that when having a nice pair of water shoes will come in handy.
While fishing from the beach, lake, or river's edge you'll likely come in contact with the water. Even fishing from the dock you might want to get your feet wet.
If you think water shoes will be helpful for you, decide which one will work for your situation and catch a big one."
In short, The
beach shoes
are for Water Sporting events,Tubing,Boating,Fishing,Hiking on muddy or wet trails,Swimming..
Next you go to the beach, make sure you have your water shoes ready!